28 Nov

US Soccer President

Street Soccer USA Endorses Kyle Martino
For US Soccer Federation President
Dear Friends, Supporters, Colleagues, and Everyone invested in US Soccer,
I returned last month from the World Football Summit in Madrid where, as the founder and president of Street Soccer USA, I spoke on a panel hosted by the FC Barcelona Foundation and international NGO streetfootballworld about the social impact of soccer. A common question I received was what role was the US Soccer Federation playing in our work on the grassroots level. While I could speak about local elected officials like Carlos Menchaca of the NY City Council and State Assemblyman turned council member, Francisco Moya, and philanthropic foundations like LA84, ESPN Corporate Citizenship, and UNIQLO USA Sustainability, I had to say that our Federation played no role.
If the United States wants to compete with the rest of the world in soccer, our Federation will need to play an active role in dispelling the myth that soccer is a suburban sport in this country. That starts by respecting low-income communities, urban and rural. The US Soccer Federation will need to connect the dots between these communities and the formal US Soccer system. The Federation will need a leader with the communications skills to rally our country behind the idea that an open, more inclusive US Soccer will benefit everyone involved in US Soccer.
For this reason, we at Street Soccer USA are fully endorsing the candidacy of Kyle Martino for US Soccer Federation President. In his public interviews and private conversations, Kyle has demonstrated the leadership and vision that US Soccer needs. As Kyle said "Focusing on the top of the pyramid doesn't grow a soccer culture. You grow a soccer culture from the grassroots." (FourFourTwo)
As a player himself, as an American, and as a soccer expert who has traveled the world and seen thriving soccer cultures, Kyle understands that investing in an inclusive grassroots soccer movement is better for everyone involved in soccer. The existing youth system of state associations and academies will be stronger, the adult amateur game will grow, and the professional game in terms of fan base and player pool will be enhanced. And yes, our national teams for both men and women will reap the benefit of a robust inclusive grassroots movement.
As the Aspen Institute's Project Play and Time Magazine have recently highlighted, youth sports is a multi-billion dollar industry. The US Soccer system is designed to cater to the suburban community with a high willingness to pay. The result is the myth that soccer is a suburban sport, but don't tell that to the hundreds of kids in Street Soccer USA's free community club in Sunset Park Brooklyn that fills our field beyond capacity everyday. Don't tell it the street soccer club we built overnight in Claremont Village in the Bronx where there simply wasn't an opportunity for kids to play before, or to the club we built comprised of Yemenese refugees and their families in the Tenderloin, San Francisco, or the over 1,000 Somali and Latino youth we are just beginning to serve in Minneapolis/St. Paul. The list goes on an on across our growing network. Someone needs to connect the dots here, and Kyle is that person.
US Soccer does not have a resource or facilities problem. Our institutions and personnel are strong and well intentioned. US Soccer has a mindset problem. Our mindset needs to be focused on the grassroots base and the only candidate who has clearly and consistently identified this as his priority has been Kyle Martino.
To our colleagues and partners across the country, we ask you to join us to supporting Kyle's candidacy by advocating publically and privately among your friends and colleagues and especially among those who will vote in February.
Visit Kyle's website at everyonesgameusa.com
Playing for bigger goals,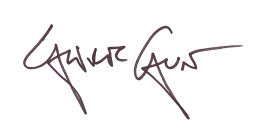 Lawrence Cann
Founder, President, Street Soccer USA