01 Dec

Living Out SSUSA Values Around The Country
SSUSA Value#1 – "We believe in Promise" Christopher Rivera Continues on His Path to Success
At SSUSA we play for more. More opportunities to win both on and off the soccer pitch. SSUSA Chicago, Program Participant Christopher Rivera has done just this. Transferring the skills learned the last 4 years with SSUSA, we are proud to announce Christopher's acceptance to North Park University!
Christopher started with Street Soccer at the age of 14 though an introduction from his very own brother, Israel Rivera. Through the years, Christopher has been a part of our Youth World Cup Team, our East Coast Championship Team and has mentored many of our Community Club players with his positive attitude and his determination to succeed.
"All men are created equal, some work harder in preseason". -Eric Thomas
The first time SSUSA coaches met Chris, he showed us this quote. He told us he "wanted to achieve greatness" and hasn't settled for less ever since. Chris was brought up in a single parent home where he grew up seeing the hardships his mother had to make to support him and his two siblings. Seeing his mother's hard work and devotion, Chris knew he had to give his 100% in school, as his mother always gave 200% percent for him. He did just this. Graduating high school with an average GPA of 3.7, he is looking towards his future at North Park University!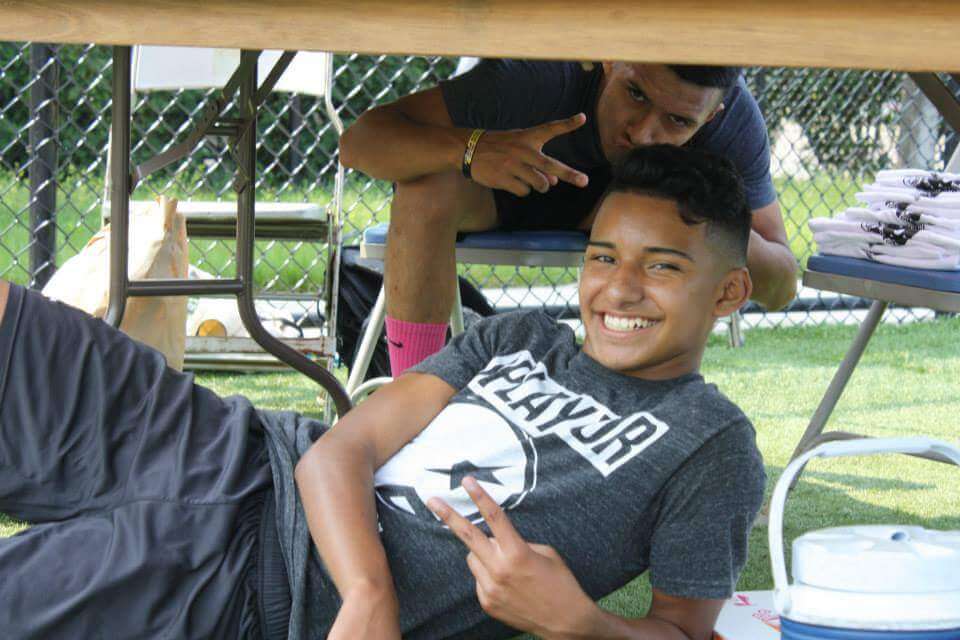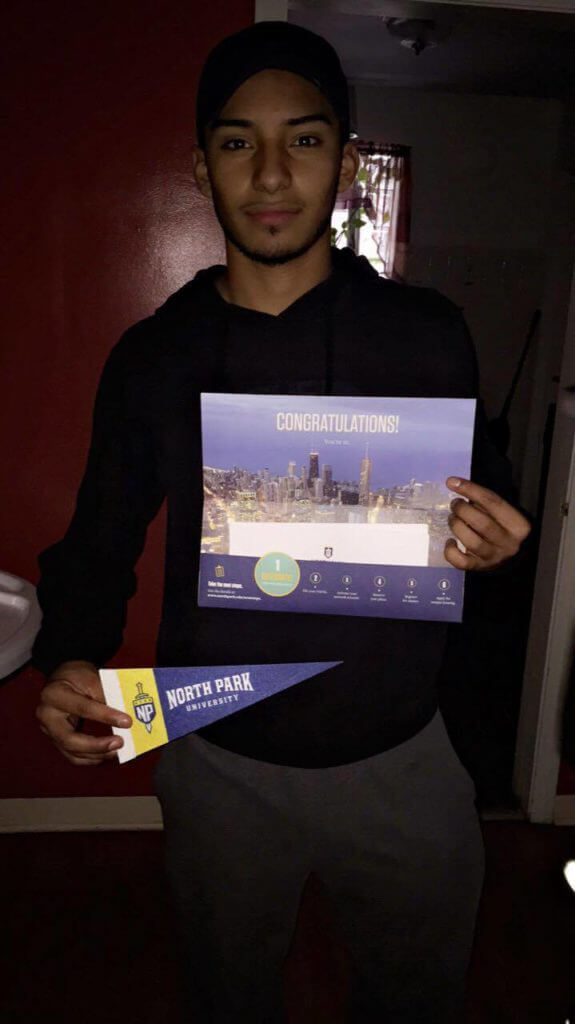 SSUSA Value #2  – "We believe in Relationships" Celebrating the Community Through Local Soccer Fests
"We believe in Relationships". As a mid season celebration, SSUSA Bay Area held back to back soccer fests, with the youth from SSUSA's After School Programs in the Western Addition and the then in the East Bay.  
Our Western Addition Fest was up first. On Friday October 20th, over 100 youth from our partnership with the YMCA Buchanan, Mo MAGIC Collaboration, KIPP Bay San Francisco, and The Millennium School came together for a fun afternoon of soccer and community building.
A week later, The East Bay Fest followed suit. Over 90 kids showed up from The East Bay Asian Youth Center, Franklin, Garfield, and Lincoln Elementary. There was even a special guest appearance from our Partners at Senda Athletics, and local soccer club East Bay United – Bay Oaks!
These events truly showcase the hard work our youth put in to develop the skills they'll need to succeed on and off the pitch. Furthermore, our Soccer Fests are a way for us to effectively use soccer to bring communities together, celebrating existing bonds made with our participants and inspire new relationships.  They allow our staff to highlight the importance of fair play and sportsmanship while working together on the soccer pitch. Both events were filled with smiles, high-fives, Blue Cards (earned by demonstrating the positive character attributes SSUSA teaches) and cheers!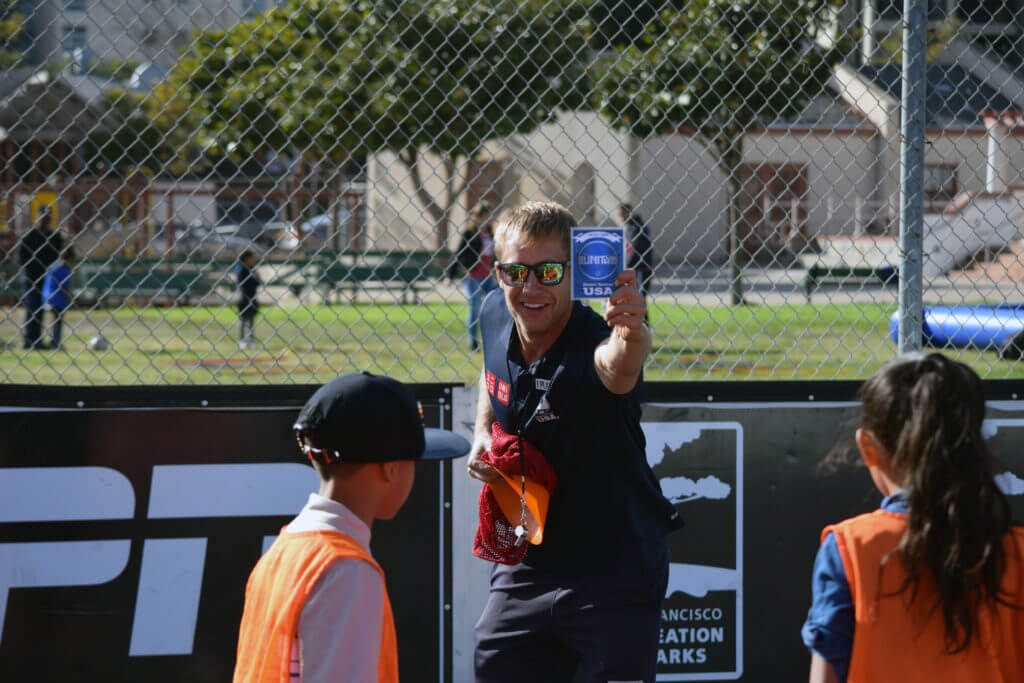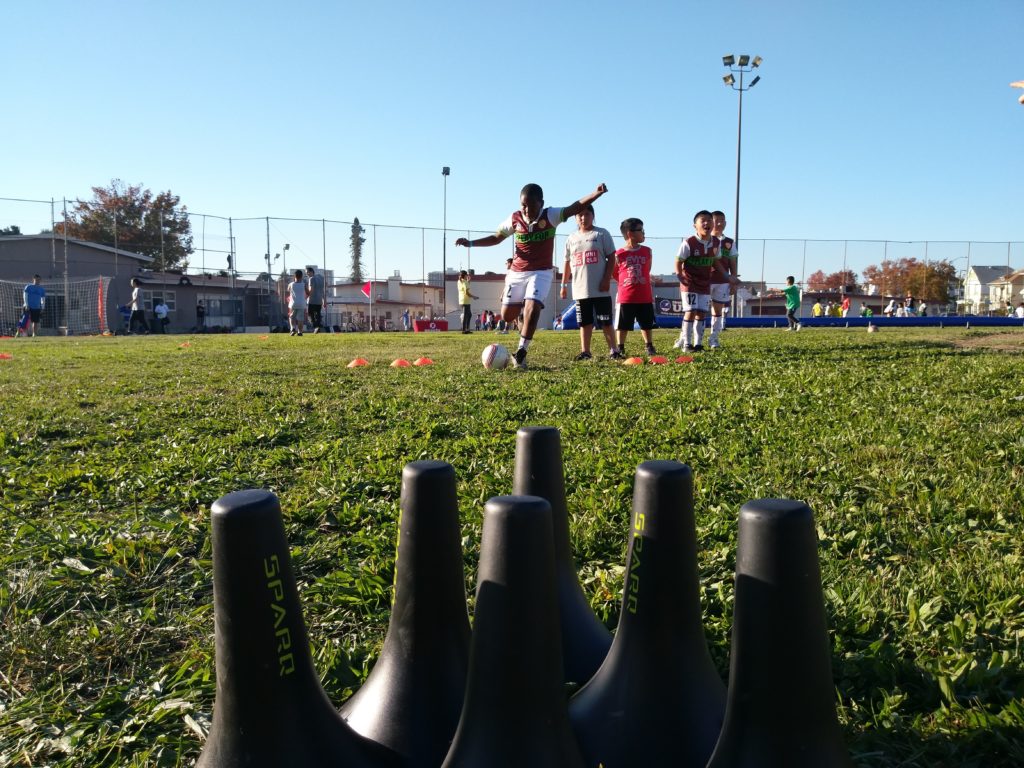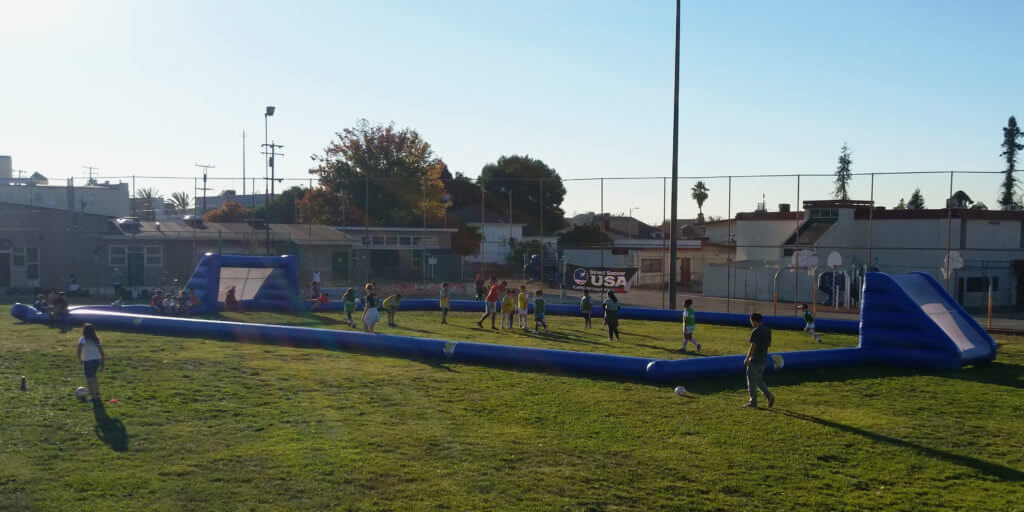 SSUSA Value #3 – "We believe in Soccer" – Local Councilman Carlos Menchaca Recognizes the Success of SSUSA NY
On Monday October 23, local councilman Carlos Menchaca, recognized and celebrated the efforts and success' of Street Soccer USA New York. The SSUSA community was awarded an official city proclamation acknowledging our mission and values. Value #3, "We Believe Soccer," is one of the threads that weaves together the social fabric of our diverse communities.  Menchaca not only recognizes this value, but has been a forward thinker and actor in harnessing the power of soccer for social good. It is an honor to have a person of his integrity and true intention standing with us at Street Soccer USA. This proclamation is not just about the work Street Soccer USA does, but the commitment, hard work, and success of all of our players and families. We were thrilled to share in this special day, everyone from coach to player to parent were proud!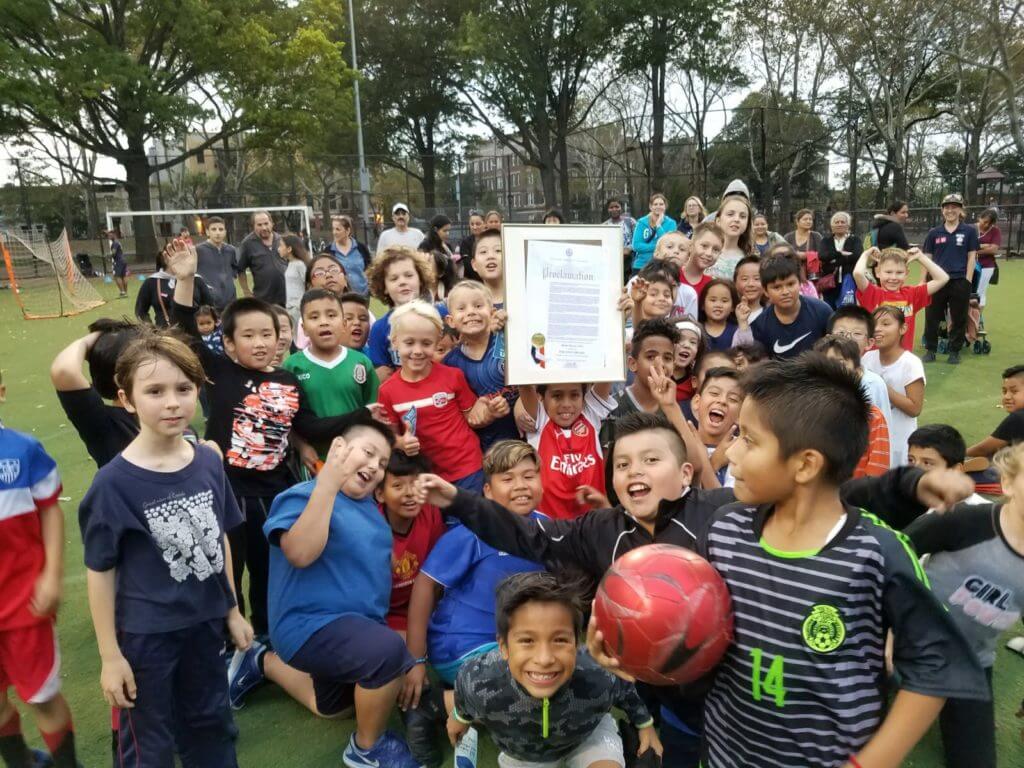 Value #4 – We Believe in Making Space" – DC Metro Chapter travels to Minnesota to Receive SSUSA Mini Pitch Walls
Edgar Reyes, Sports Coordinator for SSUSA Partner, MCJ El Rey Church in Beltsville MD, went over and beyond to assure his church's ability to host Street Soccer events. Edgar traveled over 18 hours to Little Falls, MN and brought back a Street Soccer Wall system by truck. Now SSUSA's DC Metro Chapter has its own field as it engages youngsters and adults to play Street Soccer year around! Carlos Fernandez, DC Metro Street Soccer Head Coach, was the moving force behind this effort and continues to build capacity at this Beltsville, MD, facility.

SSUSA Value #5 – "We Believe in Showing Up" – Program Manager, Adam Lewis Leads by Example
"Showing Up" to Adam Lewis, Portland's Program Manager, means being there when others are not willing.
Adam grew up in Oregon and played for youth soccer teams around the state. Each team and subsequent community came with profound differences, but also undeniable consistencies. During games or practices, it didn't matter where you called home or what your reality was beyond the white lines. Each player found solace, comfort and community whether it was through the joy of competition, a feeling of belonging or a bond between teammates. After graduating from Willamette University (just south of Portland) and ending his competitive playing career, he realized nearly every major period of growth and development could be traced back to an experience he had on the field or with his teammates. Soccer truly blurred the sidelines, transcended the field and shaped the person he is today. With an unyielding connection to soccer, its transformative qualities and the Oregon community, Adam poured himself into the growth of the Portland program.
Nearly 11 months ago, Adam quit a full-time job as a marketing director at a small technology company to bring soccer to Portland's diverse communities as a volunteer. A housing shortage combined with a drastic increase in rent costs has displaced individuals and families alike throughout the city, forcing them to search for options outside the city, move into an over populated shelter system or live on the streets. In order to bring soccer to this unlikely pillar of community in Portland of people experiencing homeless, refugees or simply just in need of an extra support system, Adam had no choice but to Show Up.
As Adam continues to build Portland's program, he's uses his belief in showing up to reach nearly 100 players in less than year. Adam states, "At Street Soccer in Portland, we believe in showing up for others that don't have community, and being there for our players when others are not willing".