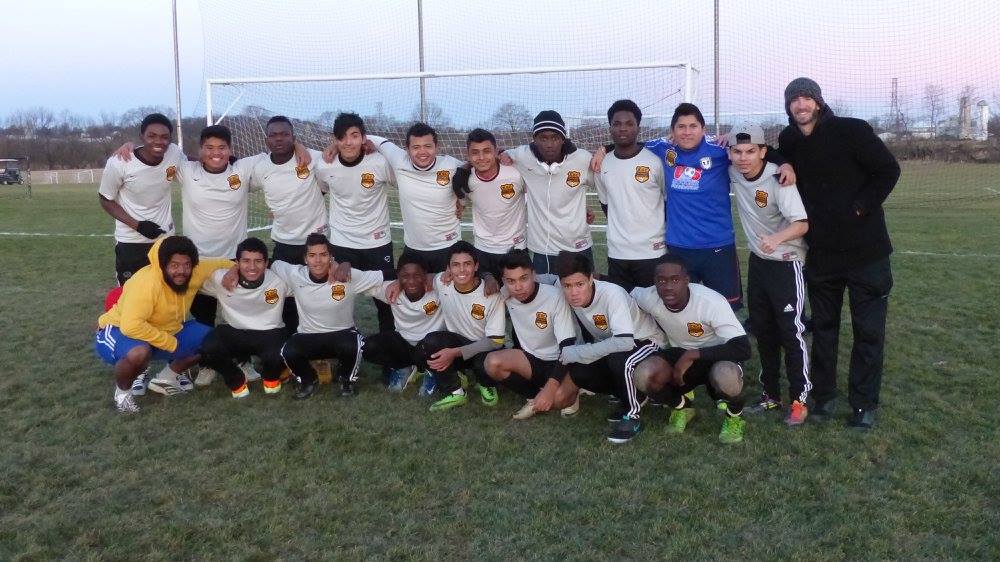 14 Jul

Street Soccer USA's newest affiliate Kensington Soccer Club's Jim Hardy announced as MLS Community MVP

Street Soccer USA  is proud to announce Kensington Soccer Club as its newest affiliate.  Even more good news is that Club's head Jim Hardy will be a Major League Soccer (MLS) Community MVP.

Jim founded the Kensington Soccer Club (KSC) in the Kensington section of Philadelphia in 2010. Since then, his program has grown from 12 participants to well over 500 a year. Jim coaches, organizes, and trains children in one of the toughest neighborhoods in Philadelphia. Yet, he is making a significant difference in the community by providing a positive outlet for the children residing in this underserved community. Not only does Jim bring his knowledge of soccer and teaching aptitude to the program, but he also devotes a substantial amount of time, money, and energy to helping kids and their families through KSC. He strives to expose area youth to the amazing game of soccer, the importance of teamwork and sportsmanship, and the benefits of living a healthy lifestyle. In addition, Jim mentors the older players within the organization to give back to the community and become KSC coaches.

The KSC is more than a soccer program. As Jim is a coach, mentor, and friend to all in the program, he empowers youth and adults to realize their true potential.

Please take a minute to vote for Jim and help him and KSC win $10,000.00 for their programs!